Ryan brings a deep understanding of security and 30 years of experience to Kastle's sales operations
Kastle Systems International, the industry leader in advanced managed security systems and services, announced that Bob Ryan, an energetic and visionary sales leader with nearly 30 years of experience, has joined the organization as Chief Sales Officer.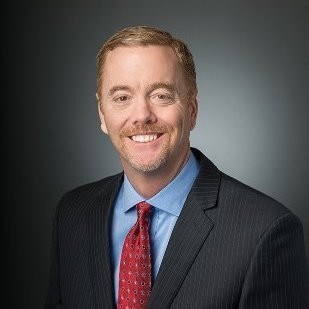 In this role, Ryan will strengthen the sales organization and culture that enables Kastle to continue its' rapid growth across key markets nationwide. Ryan will be responsible for driving sales for Kastle's core operations, working directly with regional sales teams and company leaders.
Recommended AI News: Element AI Brings AI-Powered Underwriting to GroupAssur
"Bob clearly brings a deep understanding of security and his experience will be a great addition to our leadership team," said Haniel Lynn, Kastle CEO. "Along with an outstanding track record of success, Bob has an engaging personal leadership style and a unique ability to build relationships. His hiring will bring great outcomes for Kastle and our partners."
Recommended AI News: Loveland Innovations Delivers First-Ever AI-Driven Damage Detection Tool for Hand-Held Property Inspections
Ryan joins Kastle from DTiQ Technologies, a video-based analytics company where he served as Chief Sales Officer. Before that, Ryan worked as the Senior Vice President of Field Sales for Protection 1 where he managed residential, small business, and commercial sales channels. This comes after Ryan was the Chief Marketing Officer at ASG Security where he led the firm to 134 consecutive months of internal sales growth, helping grow recurring monthly revenue from $870,000 in 2003 to $10.5 million in 2015. He also spent 14 years as the Director of Midwest National Accounts at ADT.
Ryan holds a Bachelor of Arts in Business/Corporate Communications from Northern Illinois University.
Recommended AI News: Daily AI Roundup: The Coolest Things on Earth Today