Pundi X, a global developer of blockchain-based technology solutions, and HARA, the Indonesian company dedicated to revolutionizing global agriculture with data, will jointly deploy thousands of blockchain-based point of sales ("POS") devices to farmers to facilitate data collection and financial inclusion across developing economies.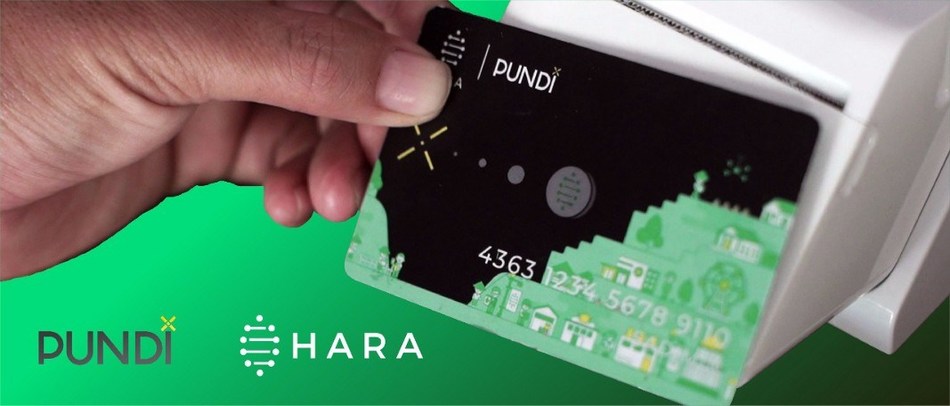 HARA collects real-time data from across the agricultural and food value chain in developing markets to boost productivity, profits, and livelihoods for farmers and employees. Farmers, NGOs, and other on-the-ground partners are incentivized to provide data on ecological, crop, and market conditions with HARA Tokens, which can in turn be monetized.
Read More: The Top 5 "Recipes" That Give AI Projects a Higher Likelihood of Success
In a partnership announced today, the Pundi X POS, a point of sales device enabling transactions in digital currencies, will be used by farmers to collect and exchange these incentives.
The XPOS will be deployed initially across Indonesian villages at an approximate density of one device for every 200 farmers in participating areas.
In the past year, HARA has collected the agricultural data from about 10,000 farmers across Indonesia, with the support of Indonesian regional governments and directly-elected local government leaders known as regents or 'Bupati'.
Read More: Interview with Ray Zhou, Co-Founder at Affinity
The collected data will not only be exchangeable for incentives but can also be leveraged to focus agricultural resources more efficiently and to avoid wastage. These gains directly benefit farmers' livelihoods, with the World Bank estimating every one percent gain in agricultural productivity results in a commensurate decrease in the number of people living in poverty.
HARA will target a further seven other priority agriculture markets across South and Southeast Asia, Latin America, and East Africa, with a projected future international total base of up to 2 million users.
The HARA-Pundi X partnership will also help promote financial inclusion among farmers who can use the blockchain-based POS independently of financial institutions. More than 50 per cent of consumers in Indonesia's economy are 'unbanked' despite the existence of more than 200 banks nationally.
"A founding aim of Pundi X was to bring the benefits of blockchain technology and digital payments to the unbanked and to promote financial inclusion and independence," said Constantin Papadimitriou, the President and co-founder of Pundi X. "We are proud that the Pundi X POS will soon be rolled out among HARA's already-impressive network of farming partners and can help facilitate their plans to better such a significant sector of the world economy and the lives of the hundreds of millions of people who depend upon it".
Read More: Interview with Jeffrey Kofman, CEO and Founder at Trint